History of the Bill Dies Memorial Tournament
On behalf of the entire Bill Dies family, which makes up a very large part of the tournament staff, and his friends (which make up the rest), I would like to welcome you to the Bill Dies Memorial Wrestling Tournament.
This tournament is named in memory of William Dies, co-founder of the Ohio Youth Wrestling Association and a long-time booster of wrestling in Summit County, Ohio.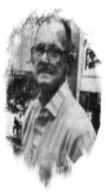 Having nine children of his own wasn't enough for Dad. He always made time for anything that involved kids. Before his death, in 1987, he had been heavily involved with local youth sports for nearly 40 years. He has been honored many times for his contribution in helping to mold and strengthen the character of the young people of our community. Most notably, in 1981 he received the George Boss Youth award from the Touchdown Club of Akron, in 1987 the Summit County Sports Hall of Fame honored him with the Andy Palich Memorial Award, and in 1989 the Ohio Wrestling Coaches Hall of Fame recognized the Dies Family for their commitment and dedication the sport of wrestling.
We try to make this event as organized, competitive, and as classy as Dad was. We welcome your comments and suggestions that might enable us to improve the tournament in the future.
Good luck to all of our competitors, we feel you represent the best of sports. The time and dedication you put forth is shown in the level of competition. And to the parents -- a special thank you for taking the time to become involved in your children's activities. They appreciate it and so do we.
One final note, we would like to recognize that the spectators in Northeastern Ohio, who are the best. Thank you for your support.
Prior Year Results