2019 BILL DIES 32nd MEMORIAL WRESTLING TOURNAMENT
EVENT SCHEDULE AND INFORMATION
Firestone High School Directions
Friday, January 18, 2019
Doors open: 12:30 - door #15 - main entrance at 3pm
Weigh ins 1:30
Wrestling begins 3:30
Two championship rounds
Two consolation rounds
Weight Allowance: Several teams have a match on Thursday. Therefore, there will be an additional 1 pound allowance. Scratch + 3 (three).
Weigh Outs

Saturday, January 19, 2019
Door open: 8 am
Wrestling starts at 9:30 am
Two championship rounds
Four consolation rounds
Finals:
Parade of Champions at 5:45 p.m.
Wrestling begins at 6:00 p.m.
Wrestle for first through sixth places
Weight Allowance: 1 pound (Scratch + 4)

Broadcast Schedule:
Dies Wrestling Finals will air statewide on Spectrum Sports Channel (311/1311) onTBA
Replay time available on Spectrum Sports Channel

Type of tournament:
Double elimination tournament.
Awards:
Plaques will be given to the top eight place finishers. Champions will also receive a Bill Dies Memorial Championship sweatshirt. Teams will be divided into three divisions. A team trophy will be given to division champions and one trophy to the overall tournament champion and the tournament runner-up.

Passes:
Each school will receive a pass for each wrestler, 3 for coaching staff, and 2 for stat persons. Please do not bring more than 2 stat people, as we will have to charge admission for them. We will have a pass gate for school administrators, wives and bus drivers to sign in. We cannot be responsible for lost passes.

Tickets:
Adults $9.00 per session; Senior citizens and students $7.00 per session; All session pass: Adult - $25.00 / Senior citizens & students - $20.00

Accommodations:
A concession stand for participants and spectators will serve warm food items and drinks.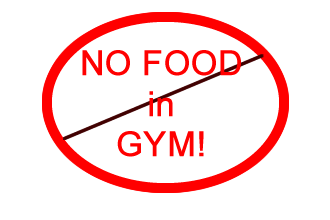 It is the policy of Firestone High School that there is no outside food/drink permitted in the school and especially in the Gym. Team wrestlers only coolers maybe permitted in the cafeteria only. Please respect the Firestone High School policy.
PARKING DETAILS:
The new building and gym are now open! The school now faces Castle Blvd. The New address is 470 Castle Blvd, Akron, OH 44313 The new parking lot will be open with limited spaces available. There will be additional offsite parking at The First Baptist Church at 1670 Shatto Ave. with shuttle buses to Firestone after 4pm. The buses will be running all day on both tournament days. Spectators may also park at the First Baptist Church.
TEAM BUSES:
Parking for all team buses is at The First Baptist Church at 1670 Shatto Ave. Please drop your wrestlers off at Firestone (DO NOT PULL IN THE PARKING LOT. YOU WON`T BE ABLE TO TURN AROUND) and then go directly to First Baptist Church. The shuttle will take you back to Firestone and will be running all day on both tournament days.